Since 1980, St. Charles County, Missouri, has grown from a population of 144,000 to a projected 400,000 plus by 2020. The greatest question of the leaders, in the 80's and 90's, was whether or not the county would be able to create an infrastructure to keep it from becoming a 'bedroom community'. They responded to the question early on which helps explain why St. Charles County is currently the richest county in Missouri. In 1982, Ed Watkins moved to St. Charles County with the belief that growing productivity and the area economy would require improving the way Americans prepared for successful careers. Watkins' UCLA led study of occupational literacy first linked America's poor career planning system to its low productivity rates. He presented his findings as panelist at President Reagan's White House Conference on Productivity.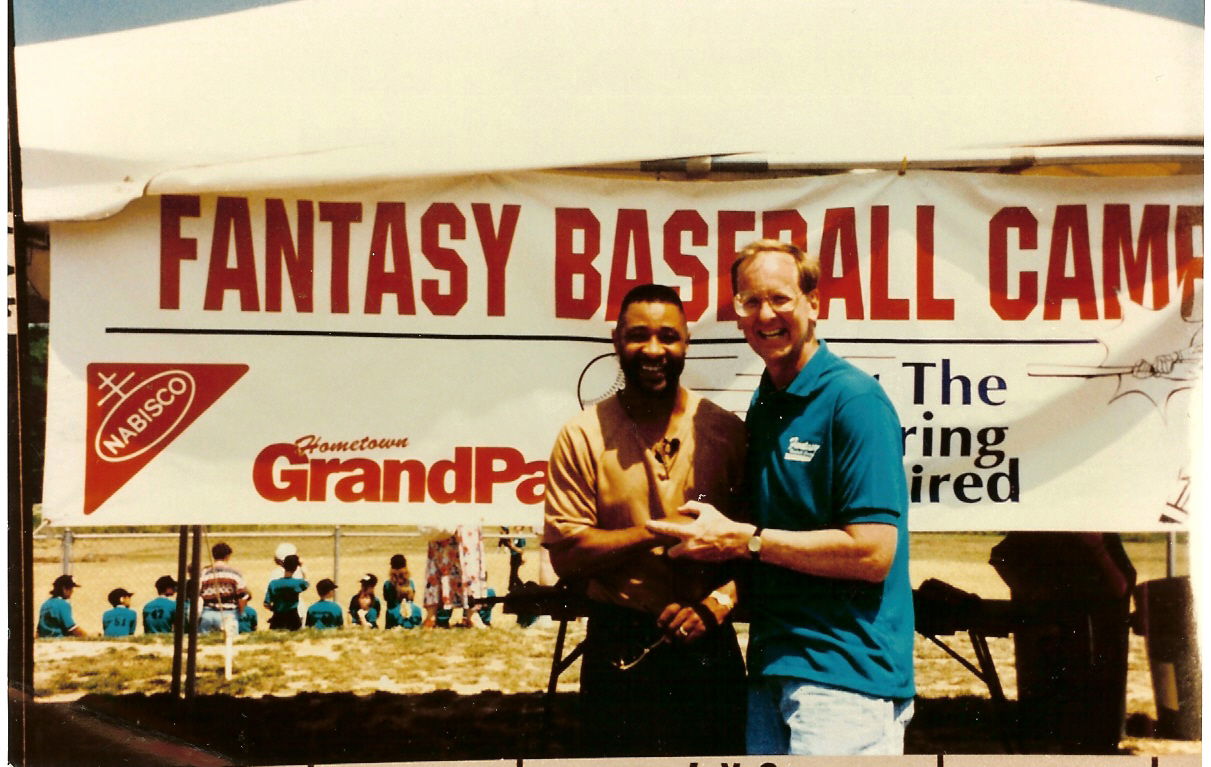 The General Motors and Lindenwood University Agreement, Co-Architect In 1983, helped design and implement the agreement between GM and Lindenwood. "The General Motors-Wentzville/Lindenwood agreement focuses on tying educational programming to productivity goals." Discovery Magazine, Fall, 1983

Watkins, a consultant to businesses and universities, has worked hard to foster business/educational partnerships such as the one in which he is involved at the General Motors-Assembly Division in Wentzville. The program was hailed by Robert Hyland (then Vice President for CBS), as a 'major step in improving industrial productivity in America'." ST. LOUIS POST-DISPATCH, Oct. 22, 1985


St. Peters Industrial Development Board, First Chair
In 1983, St. Peters alderman Tom Brown asked Watkins to become his campaign manager for mayor. The mission of the campaign was to focus on the building of St. Peters as a 'model city'. Brown served as mayor for 20 year and Watkins as his volunteer advisor. In 2008, St. Peters was the 'best place to live' in Missouri according to Money Magazine.
"While not neglecting manufacturing growth, Ed Watkins, chairman of St. Peters' Industrial Development Board, expects to also attract small and medium-sized businesses in the information industry, such as stock brokerages, insurance agencies, and computer service companies." St. Louis Business Journal, April, 1985
"Upon its completion in 1987, Mid Rivers Mall promises to be the retail, social and working hub of St. Charles County. Plus, the Mall is only one fact of what is becoming an exciting, mid-use development of office, restaurants, retail and other commercial establishments in St. Peters." St. Peters Industrial Development Ad
The 370 (115) Bridge and Northern Corridor Commission, Chair
In 1996, the 370 Bridge and Northern Corridor project was completed to connect St. Charles County with St. Louis County. The Corridor has brought a great deal of commerce to the St. Charles County area. "At a news conference Friday, Edward Watkins, chairman of the 115 (370) Committee and Northern Corridor Committee, said he had a commitment from the Missouri Highway and Transportation Commission (MODOT) for a location study." ST. LOUIS POST-DISPATCH, October 14, 1985

"Ed Watkins of St. Peters said passage of Proposition A was crucial to the industrial growth of St. Charles County. Watkins is chairman of the 115 Bridge and Northern Corridor Commission. 'This is a great day for St. Charles', Watkins said. 'I believe the transportation system in this area has slowed industrial growth for us'." ST. LOUIS POST-DISPATCH, 1987
Partners for Progress, Co-Founder
In 2001, Watkins was commissioned to help recruit corporate leaders in St. Charles County for the purpose of providing leadership in the area of education, transportation, housing and economic development. "Chief executives from 21 of St. Charles County's largest firms have teamed up to form Partners for Progress, an organization that aims to manage and encourage the region's growth. Ed Watkins handled recruiting for the organization. 'We're becoming more and more a headquarters haven,' he said, citing companies such as MasterCard and WorldCom." St. Louis Business Journal St. Charles County as a 'Sports Mecca'

In 1995, Ed Watkins was the first to predict that St. Charles County would someday be worthy of the title, Mecca for Amateur and Professional Minor League Sports, if it could complete and build the facilities to make it happen. It did and today these facilities, and more, currently provide a home to 27 sports competing at the NCAA level as well as minor league baseball, football, hockey and soccer professional sports teams. In 1996, Watkins co-founded Sports St. Charles County with the purpose of attracting amateur events and minor league sports to the area. "Ed Watkins was among a handful of community leaders who touted the idea that St. Charles County someday could become a Sports Mecca if only it had the proper facilities. Those visionaries saw the potential of such facilities in this fast-growing county to lure professional teams or high-level amateur events, such as regional, state and national championships – events that, in turn, bring a measure of prestige and visitor spending to the communities hosting them. Suburban Journals, 6-13-04
The new facilities that led to the Sports Mecca designation:
St. Charles County Family Arena, Senior Advisor to Managing Partner
Worked for Managing Partner, Frank Trulaske, to help bring 10,000 seat arena to the county. Facility currently hosts professional entertainment events as well as a minor professional football, hockey and soccer team.

Ozzie Smith Stadium and Fields, Campaign Consultant
Secured commitment from Ozzie to support building of Ozzie Smith Stadium and seven first class diamonds.

T R Hughes Ballpark, Fund Raiser
Responsible for raising private funds for 3,500 seat baseball diamond. Helped open facility with a softball game featuring Lou Brock, Jack Clark, Bob Gibson, Stan Musial, Darrell Porter, Red Schoendienst, Ozzie Smith, among others.

Lindenwood University Hyland Performance Arena, Fund Raiser 'Hopefully people will look at something like this and see what a community can do when it decides it wants to do something,' said Ed Watkins, the college's chief money raiser. ST. LOUIS POST-DISPATCH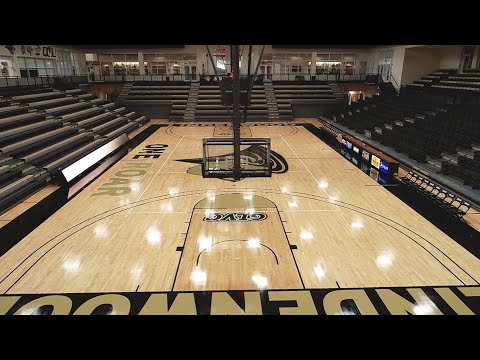 Stan Musial and Bing Devine Field of Dreams for Deaf and Hearing Impaired, Founder
In 1991, Watkins began an annual camp to help deaf and hearing-impaired children learn the game of baseball. Over the years, Watkins encouraged the following Hall of Famers to work with the children: Lou Brock, Bernie Ferderko, Bob Gibson, Ozzie Smith, Red Schoendienst, Joe Torre and Roger Wehrli. The local camp, named after Mike Bush, has served over 1,500 youth and has been replicated in other MLB cities.

Olympic Swimming and Diving Facility
Served on St. Louis Sports Commission Executive Committee when we committed $4 million to build swimming and diving facility for the 1994 Olympic Festival, next to 16.5M Rec-Plex in St. Peters for the Olympic Festival and as a volunteer helped fund raise to meet $1 million St. Charles County pledge of the $5 million needed.

St. Charles County YMCA 1988 and 1989 Auctions, General Chairman
"Two auctions raised over a quarter million to help fund new building. "'It was a fantastic event that raised a lot of money for our YMCA, said Ed Watkins. 'Our volunteers, donors, buyers and YMCA staff all made it work, so we could produce needed funds for our building and youth program scholarships.' Journals, 1988 For his work in branding and helping build the mecca, Watkins was the 1999 state of Missouri recipient of the national Sporting Goods Manufacturing Heroes Award; the Governor's Platinum Leadership Award presented by then Governor Mel Carnahan at half time of the 1997 Missouri Texas football game; the Partners for Progress Community Leadership Award and was selected to be on the 1995 St. Louis Chairperson's Advisory Council along with Larry Albus, Anthony Bonner, Lou Brock, Jack Buck, Bob Costas, Dan Dierdorf, Jim Hart, Whitey Herzog, Hale Irwin, Jackie Joyner-Kersee, Bill Koman, Mike Shannon, Jackie Smith, Ozzie Smith, Charlie Spoonhour, Ron Thompson and Richard Waters.
Growing St. Charles County Education and Nonprofit Service Groups Lindenwood University
In 1983, Ed Watkins was credited with keeping Lindenwood College from closing by then President James Spainhower when he took over admissions and financial aid after the director suffered a breakdown three months before the fall semester. From 1982 through mid 1985, Watkins served two Lindenwood Presidents with responsibility for advancement, financial aid and student enrollment. "There is good news coming from Lindenwood Colleges, where fund raising took its most dramatic turnaround in the school's 157 year history. Ed Watkins says the college has raised 1.03 million in the last eighteen months. Lindenwood had raised an average of only $160,000 during the last 10 years." ST. LOUIS GLOBE-DEMOCRAT

Watkins was offered the Executive Vice President position in 1985 but declined. In 1989, Lindenwood was in such a negative financial position that it was offered to UMSL and St. Charles Community College for a $1. Watkins was asked by the board chair, Bob Hyland, to encourage fellow consultant Dennis Spellmann to accept the presidency. Spellmann led the school through one of the most successful growth periods of any college in American history. Watkins served as the senior advisor to the president in the areas of advancement, student life and athletic administration until the university was debt free. "Administrators and supporters of Lindenwood College concluded on June 30 a two year campaign that raised $6 million – and effort that has allowed the college to increase its endowment tenfold. Ed Watkins, the coordinator of the recent fund-raising campaign, said those actions provided Lindenwood with the money to more than double the faculty to 105 from 44. He cited substantial contributions from more than 3,000 alumni from across the country." The St. Charles Post-Dispatch, 9-13-93
Under Spellmann and Watkins' leadership, Lindenwood raised more than $10,000,000 to renovate Ayres, Butler Roemer and Sibley Halls as well as build a stadium and new fitness center. But the most visible expression of Lindenwood' success was the $10 million Robert F. Hyland Arena, completed in 1997. "The president of Lindenwood stood in the institution's new arena and proclaimed that the administration did not owe a cent on the building or anything else connected with the institution. The beautiful thing about this is the local commitment that made this happen,' said Ed Watkins, the college's chief money raiser."

National Fantasy Baseball Camp for the Hearing Impaired, Founder
In 1991, formed an annual camp that has helped over 1,500 deaf and hearing impaired children learn the game of baseball. Over the years, Watkins encouraged the following Hall of Famers to work with the children: Lou Brock, Bernie Federko, Bob Gibson, Ozzie Smith, Red Schoendienst, Joe Torre and Roger Wehrli.

"The camp, the only one of its kind, raised $50,000 to build and maintain a baseball diamond to provide the campers with full uniforms and equipment. 'We treat them like big leaguer', founder Ed Watkins said. 'We turned a pile of dirt into a field of dreams for the deaf and hearing impaired'." Sporting News

Crider Health Center, Campaign Co-Chair
Served as volunteer Campaign Co-Chair for'$6.5 million medical center in Wentzville that now treats thousands of patients, alleviating emergency room congestion and providing more options for low-income patients'.
Suburban Journals, 2010

Kit Bond Family Support Center, Campaign Consultant
For forty-five years, Family Support Services helped children with developmental disabilities without having a facility. "The agency is raising $3 million to build a 25,000-square-foot facility it can call its own."

ST. CHARLES POST, 2005 Youth In Need 'Celebration of Youth', Founder In 1987, Watkins started the first annual Celebration of Youth, an event that annually raises over $500,000 for an agency that now serves over 25,000 youth. In 2002, Watkins began the Chairperson's Advisory Council. Because of his 30 years of service, Watkins was awarded the prestigious Emeritus Board designation and currently serves on the Youth in Need Board of Regents.